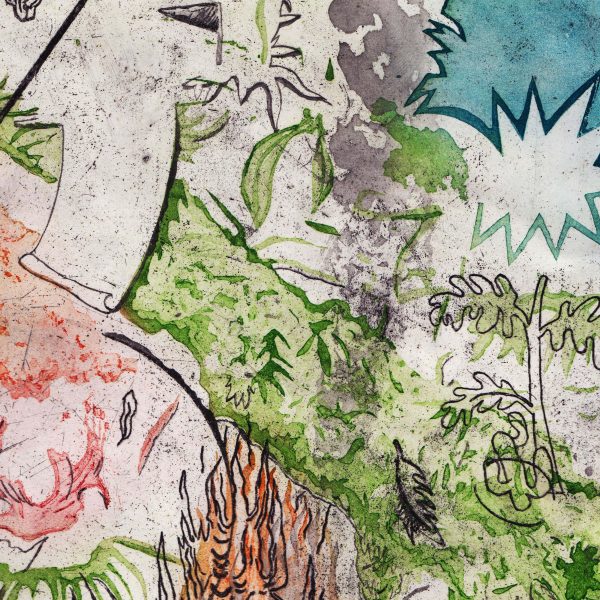 La Chinaca – Sin Título
La Chinaca
Buy/Listen
If La Chinaca's debut single, a narcotic reconfiguring of Chris Isaak's Wicked Game as a flickering fever dream, was the hazy release at the end of a long night, then Sin Titulo, its follow-up, represents a beginning.
Movement, dance, hedonism are all crucial to the La Chinaca ethos but there's always something gnawing away at the group, a need to better understand their environment and their sentience. This subtle gnawing seeps whole-heartedly into Sin Titulo, as it does the rest of a debut album that is slowly evolving into existence. Sin Titulo marks the birth of the porifera (sea sponge) and with it the beginning of a journey. A droplet, a sphere, a centre without reunion, the porifera is ready to enter the deep blue sea. Its survival is our survival, its tale unravelling our complexities as its conscious awakens. La Chinaca explore these themes of inception and discovery through the story of the porifea – accompanied by a narcotic, textural instrumental which is deeply psychedelic and rooted in the traditions of the genre, whilst simultaneously breaking new ground.
Sin Titulo is a rich and accomplished release from a seriously exciting new artist, ready to take the lead in an already revitalised London Latin scene.
Buy/Listen