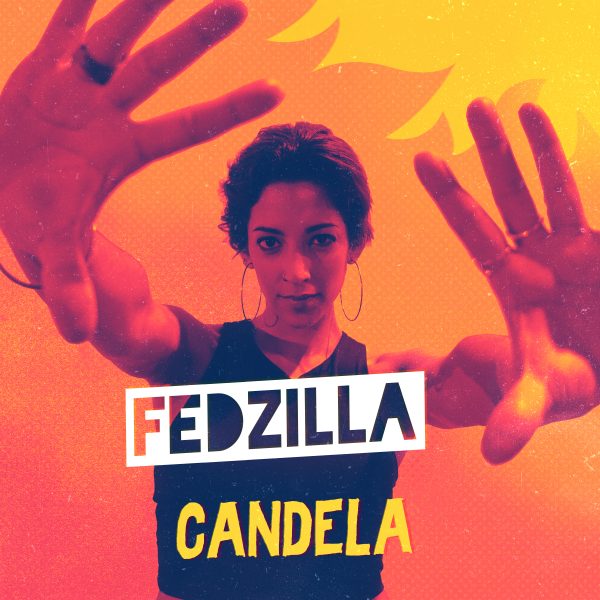 Fedzilla – Candela
Fedzilla
Buy/Listen
Its lyrics speak of a chance encounter, with the Chilean-German MC walking through a city when a guy catches her eye. With a smile and a lighter in hand, "Candela", becomes both synonymous for asking for a light and for the spontaneous heat of the encounter. Set to a 00s dancehall beat and produced by Cuban-Argentine musician Eliane Correa, the song finds Fedzilla negotiating the balance between flirting and not resorting to the same cocky pickup lines she's faced when the roles have been reversed.
"In the glammed up world of social media, pop culture and celebrity, there's a pervasive expectation to be flawless and effortly smooth. I truly believe that once we put that aside, we're much more united in our awkwardness than we are in our grandeur. There's been plenty of times where I've had zero game. I'm not about to fake to my listeners that I'm a super smooth talker. Likewise, I'm not going to flirt with guys in a way I wouldn't appreciate myself. Furthermore, if I were to properly pick up a guy, how do I make sure I don't fall into the same sleazy lines that guys have hit me with?" – FEDZILLA
Born to a Chilean mum and German dad, Fedzilla grew up in the US before moving to London, where she has established herself as a rapper of distinction in London's global bass music scene, regularly sounding out about gentrification, migration, racism and misogyny. A key member of Cuban powerhouse Wara, she has collaborated with bands such as 47SOUL, Sam and the Womp and Full Attack Band. Last year, as the pandemic struck, she started posting her 'Fedroom Sessions', a home-recorded video series which has seen her tackles subjects as diverse as the patriarchy, Palestinian freedom and the comfort of tracksuits, all with a humerous twist and cheeky swagger.
"Candela" is her first solo release, a song in which she stays true to herself; firing up the Latin club music that is such a big part of her identity, and refusing to paint over the cracks.
Buy/Listen