INTERVENTION
Intervention is a conversation between the organic and the electronic world. Created by London-based drummer-percussionist Lya Reis Guerrero, vocal-genius Plumm, and in collaboration with pianist-producer Eliane Correa. They are aiming to convey an unrepeatable journey where energy, euphoria, and eclectic sounds are transmitted through improvisation. Their music lives in a wide soundscape, influenced by latin, soul, and electronic that speaks to carnival and party culture.
IMPERIO BAMBA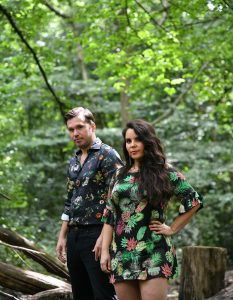 A whirlwind of self styled chichafrodelic – a rebel mix between chicha (Peruvian Cumbia) and Afro-Peruvian rhythms with psychedelic sound aesthetics and snippets of salsa, merengue, reggae and rock. Led by Jules Drade (Perú) in guitar and vocals and Javiera Limarí (Chile) in vocals and güiro joined by some of London's best Latin musicians fusing their cultures and their surrounding into one powerful sound.
ROSA CECILIA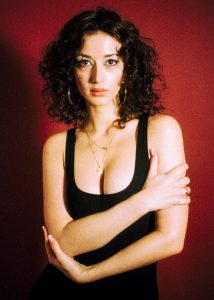 London-born and based artist Rosa Cecilia showcases her ability to wrap fusion sound – referencing jazz, RnB, Latin sound and neosoul – in a commercial space. Having developed her own independent audio and visual team, Cecilia's exciting string of singles position her as a politically and musically relevant artist.
GRANFERGO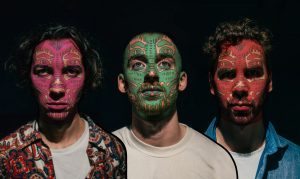 Granfergo is rooted in South American psychedelic cumbia, African funk, North American surf rock and soul music. The result is an earthy, funky, cinematic harmony of soaring guitar melodies, rumbling bass riffs and groove-driven percussion.
Granfergo was formed by brothers Euan and Adam Dean. The group strives to achieve a blending of styles from various places around the world that would not normally be found together. Among their many influences you will find not only funk, soul and rock & roll but also film soundtracks, sampled electronic music, and some of the most obscure musical gems from every era and every corner of the globe.
TRIANA Y HERMANA JUANA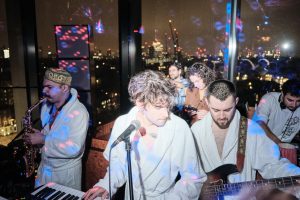 Triana y Hermana Juana is a London-based music band, led by David Triana.  Blending elements of Colombian and Caribbean music with jazz and funk, they perform a unique and hypnotizing sound using a mixture of acoustic and electronic instruments.
The band consists of David Triana, Matteo Baldazzi, Luca Andreozzi, Ernesto Marichales, Joe Fenning, and James Collymore.
Date
Sunday 30th July 2023
Time: 2pm - 10:30pm
Venue
Walpole Park South Stage, Mattock Ln, London, London W5 5EQ