Chancha via Circuito
Chancha via Circuito aka Pedro Canale is a symbol of sonic unity across South America. During his sets, the stage becomes a custom-made experience to deploy his massive array of downtempo, cumbia-style minimalism and Latin American beats. He
 is regarded as a cult artist for the most avant-garde electronic music circles, and his iconic status has led to festival appearances at Mutek Montreal, Roskilde (Denmark), Sonar (Spain), Calvi on the Rocks (France) and Vive Latino (México). He has also won praise from the likes of Pitchfork, NPR, BBC, KEXP, Radio3, Earmilk, MTV Iggy, Vice, and The Fader.
Whilst his sound has evolved through his four albums Rio Arriba (2012, ZZK), Amansara (2014, Crammed), Bienaventuranza (2018, Wonderwheel Recordings) and the latest La Estrella (2022, Wonderwheel), he moves between lush instrumental soundscapes, and upbeat vocal pieces, all linked by Pedro's signature production style incorporating touches of Andean instrumentation, pairing highly danceable and digestible electronic beats with sounds rooted in South American folklore.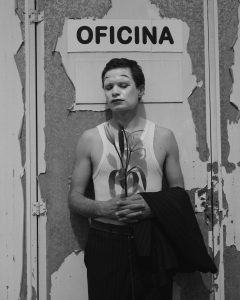 El Búho
Throughout his upbringing, studies and work at Greenpeace, Robin Perkins aka El Búho has consistently been inspired by nature. Following his immersion in Brazilian music and the 'nu-cumbia' or 'folktronica' scene in Buenos Aires, he began to mix UK electronica with Latin American folk and samples from the natural world. This path led to his breakthrough release Cenotes EP in 2015 on the label Wonderwheel Recordings.
He has gone on to see his music streamed millions of times, with his 2016 Tulum Boiler Room set alongside Nicola Cruz garnering 3 million views to date. His acclaimed debut album Balance was released in 2017 and was followed by Camino de Flores in 2018, released through his artist-forward collective Shika Shika run alongside Argentinian producer Barrio Lindo. El Buho has now played venues all over the world including Lolapolooza Chile, Bahidora in Mexico, Public Works in San Francisco, Berghain Kanteen in Berlin and even on the Eiffel Tower. His latest album Natura Sonora is the culmination of his personal journey to unite these three worlds of electronica, folk and nature sound.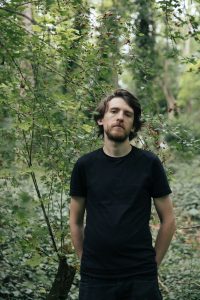 Date
Saturday 27th May 2023
Time: 2pm-9pm
Venue
Fox and Firkin, 316 Lewisham High St, London SE13 6JZ