Planeta Pola 
Fair to say there are few bands out there like Planeta Polar. A Lithuanian trio, they learnt their craft in South America, studying accordion with the masters of cumbia in Colombia, and playing huayno on a unicycle in Peru (it's a long story!). For a while they were the premier cumbia band in Lithuania, but they refused to be limited by genre, and so sent themselves off into orbit, and so was born Planeta Polar.
There is nostalgia and naivety in their music, references to 80s electro pop and 90s rave, as well as global underground party music (Balkan beats, favela funk, Argentine cumbia), and that love for Latin American folk music, felt most clearly in their kinship with the Colombian guacharaca, a cornerstone of their sound. It's also worth remembering they are a trio, hard to fathom when you listen to their sound – how can three people play this many melodies and rhythms? They are also fine musicians, making music from the heart, with the intention of making everyone dance.
---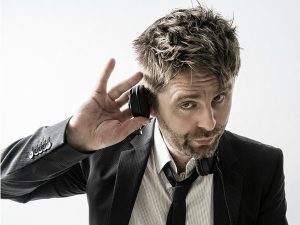 Robert Soko
As an expert re-mixer of the hottest Balkan dance floor tracks legendary DJ Robert Soko has been throwing parties in Berlin since 1993 from Berlin, Frankfurt and Vienna to Paris, New York, London and Melbourne. Robert Soko was the first to coin the term Balkan Beats to try and define his mix of music from the Balkans with urban styles like swing, traditional Bosnian sounds, Serbian brass music, Romanian gypsy songs, electro, hip-hop, surf-rock, techno, disco, rock and all-time vintage hits. The phenomenon caught on in other cities around the world – of course where Balkan immigrants live, but also everywhere that young, urban, adventurous party crowds are searching their lustful, nostalgic kicks on the dance floor, too. Amalgamating the musical roots of the Balkan forefathers with state-of-the-art electronic grooves and production BalkanBeats is one of the most ecstatic and intoxicating models of party and dance music around.
Date
Saturday 28th May 2022
Time: 9pm - 3am